1/72 United CV-340 crash diorama built by Tom Fagen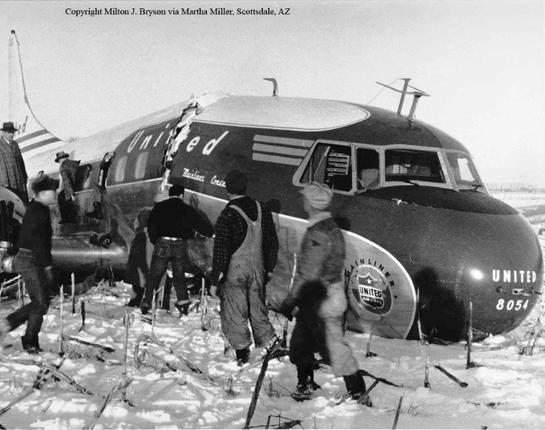 Tom Fagen recreates January 19, 1955. That was the day a CV-340 owned by United Airlines (N73154) made a wheels-up emergency landing in a field belonging to his grand parents in the town of Dexter, Iowa. Of the 36 passengers on board, only a few received minor injuries. Even though the plane was substantially damaged, it was repaired and placed back into service.
Below are photos of Tom's diorama using the 1/72 scale Mach 2 Convair kit with customized Vintage Flyer Decals.